What other dentists say about us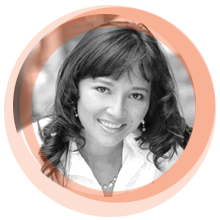 MarketDental has made a significant difference in our business. We average 70 new patients a month and MarketDental deserves much of the credit. Not only did they build a great website, but we had fun doing it. From choosing the images to colors and design - Catalin has the creativity and business sense to build what we need and what the patients love. About 15% of patients come because of the website, but out of the remaining 85%, more than half looked at the website before coming in. The online appointment option together with Dentpedia has been a great success. We look forward to your other future applications. We highly recommend MarketDental. Give us a call and we would be happy to tell you more.
Dr. Nohora M. / London, ON
---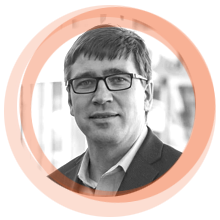 We worked with Marketdental for many years, they were always available to help us with our projects, no matter how big or small the job was. Very professional and easy to deal with, I highly recommend them to all my friends. Thank you Catalin for helping with our growth!
Dorin M. CA / Calgary, AB

---
I find the work that MarketDental does to be well above standard. They created our website and stationary to fit our business values, vision and mission. I love the look and the feel. The service and response time from the staff at MarketDental is excellent!
Colleen S. / Edmonton, AB

---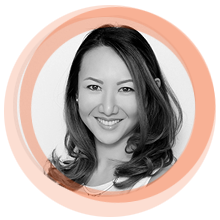 Market Dental truly understands the needs and requirements of marketing a dental business. Catalin and his team are highly skilled and versatile designers. The web page and logo they created for us at City Oasis Dental (cityoasis.dental) is something that gets positive comments everyday and really helps us stand out! Market Dental should be any Dentists first choice for design and marketing direction.
Dr. Jennifer L. DDS / Toronto, ON

---
Starting a new pediatric dental practice from scratch can be a very overwhelming experience without the right "team" to help carry out the "dream". I am so very grateful for MarketDental's role in starting my practice. My logo and my website are absolutely beautiful, and I'm thankful Catalin was able to bring my vision to life! I nearly (well I did) cry when I received my business cards in the mail! It's everything I imagined. Thanks a bunch!!! I highly recommend MarketDental for website design and visual identity.
Angela A. DMD / Alexandria, VA
---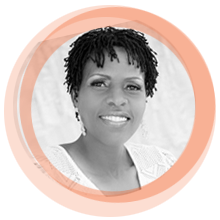 Catalin and his team at MarketDental are really the BEST there is. Their creativity in designing my dental office website, guidance, input, and availability anytime I need them has been amazing. I can focus on Dentistry with the comforting knowledge that this awesome team at MarketDental is keeping a close watch over our website and other associated social media. Thank you for your incredible support Catalin and Team at MarketDental.
Dr. Rose W. BDS, DMD, MS / Havertown, PA

---
My website is way more than I feel I ever imagined. It's so professional and technologically current. Excellent value. Vive le Canada!
Dr. Gavin A. DDS, MS / Lynchburg, VA

---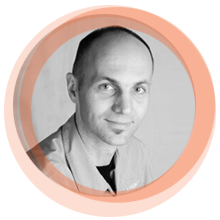 Catalin, it has been a great pleasure working with you on my website and stationaries. I consider myself a challenging customer because of my high expectations. I am also a very detail oriented person. I must acknowledge that you were very patient with me to address all my concerns in regards to my projects. You helped me greatly to transfer my vision into a well designed website and great looking business cards. You took time to work closely with me on every detail of my projects. Through your creativity you helped me to develop my projects as I envisioned it. I am very pleased with the results we achieved together. I would highly recommend you and your services to any dentist. Thank you Catalin for a job well done!
Dr. Jarek F. / Guelph, ON

---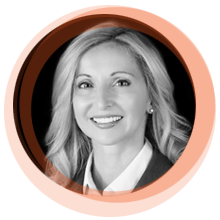 OMG I love it. You are soooo talented. I'm usually very picky. And I have nothing to pick on. Thank you!
Dr. Elena P., B.Sc., DDS / Woodbridge, ON

---
MarketDental team's patience and ability to listen keenly, captured the essence of who we are. This is evident in the way they wove our ideas, preferences, and vision into our website. Their professionalism and attention to detail resulted in a job well done. Each time, we receive calls asking about our beautifully done website, we are proud to refer our colleagues to MarketDental. Keep up the excellent work Catalin.
Dr. Rose W. DMD, MS / Philadelphia, PA

---
MarketDental is a very professional website developer. They are efficient and get the job done in a timely manner. Catalin and the group were able to help me design a logo and have the website done within two weeks. Beautiful job. Keep it up.
Dr. Ken S. / Philadelphia, PA

---
MarketDental has provided our practice with an unparallelled marketing experience. In the past, we have had many negative experiences with different web-designing and marketing companies, however MarketDental has really changed this for us. MarketDental is a trustworthy and experienced company that is committed to building your practice with the best online marketing campaign in your area. This is possible as they analyze local competitors and work with your practice to create the most effective website. Their speciality in dentistry marketing made it so easy for us to work with them in creating both our website and logos. We highly recommend MarketDental and stress that others should not make the same mistake of going to other companies, as we did in the past. We feel that our money was well spent and have not regretted our decision with MarketDental. Thank you for all your hard work and dedication!
Dr. Frank P. / Surrey, BC

---
OMG! This looks GORGEOUS! I am so very pleased with this website! It really represents what I had in my mind. Thanks for bringing that out in the website.
Dr. Geeta S. / Washington, DC
---
We love it! Thank you so much - we are extremely happy with the design. It has been a great experience working with you. Thanks again for all your help.
Dr. Kelli M. / Sioux Falls, South Dakota
---
I had this great logo in mind, but as soon as I put it on paper, the magic was gone. It just didn't have any life. I told MarketDental what I envisioned, and although trying to explain it was as difficult as explaining your dream, he was able to capture the essence of what I was trying to communicate and put it on paper. I had a great looking logo within hours. Almost effortless.
Matt B. / London, Ontario
---
Oh my! It is PERFECT! IT IS BEAUTIFUL! DON'T CHANGE ANYTHING! WHAT A WONDERFUL/CLASSY DESIGN. YOU CAPTURED MY WEBSITE! FABULOUS WORK! That's what I think of this mockup. It's wonderful! I'm sooooooooooooooo happy!!!!!!
Tina E. / Denver, Colorado
---
It has been 2 months since our web page has been on line and we have had an incredible number of compliments from our patients regarding this service. We have already witnessed a positive effect on the practice, and we are looking forward to the benefits of continued web exposure. It was a pleasure to work with MarketDental. Once again, thank you for the excellent job.
Dr. Ioana S. / Edmonton, Alberta
---
We needed to update our practice image, which included a web page and professional email accounts. MarketDental set us up with a personalized domain name that fit our business. We now have a clean and informative looking web page and business email. Best of all the marketing services are getting us found on the major search engines, which is well worth the cost. Thanks MarketDental for bringing us into the 21st century!
Dr. Andra M. / Kitchener, Ontario
---
MarketDental has created customized websites for many of my dental clients. Their customer service and quality is the best of all website developers I've worked with over the years. I never hesitate to refer my dental clients to MarketDental!
Athena E. / Denver, Colorado
---
MarketDental created our website within a week. They are fast professional and really listened to needs and the look we wanted Great creative team. Thank-you.
Dr. Elena P. / Woodbridge, Ontario
---
I have recently done business with the MarketDental company out of London, ON. The company has redesigned my website. The work appears to have been done efficiently and professionally. I hope to continue working with this company in further development of my website.
Dr. Richard F. J. / Toronto, Ontario
---
Thank you Catalin ! Wow, now that's service! :)
Susan P. / London, Ontario