OrangeLeaf™
Dental SERP Reporting Platform
A search engine results page (SERP) is the page displayed by a search engine in response to a query by a searcher. The main component of the SERP is the listing of results that are returned by the search engine in response to a keyword query.
Know Your Audience - Monitor to Measure
OrangeLeaf is a web analytics platform that gives you valuable insights into your targeted keywords and website's visitors. Our application sends query to search engines daily and show you the ranking of your website by your target keywords. It also keeps statistics of your keywords, in this way you can make sure our SEO efforts is performing the best over time.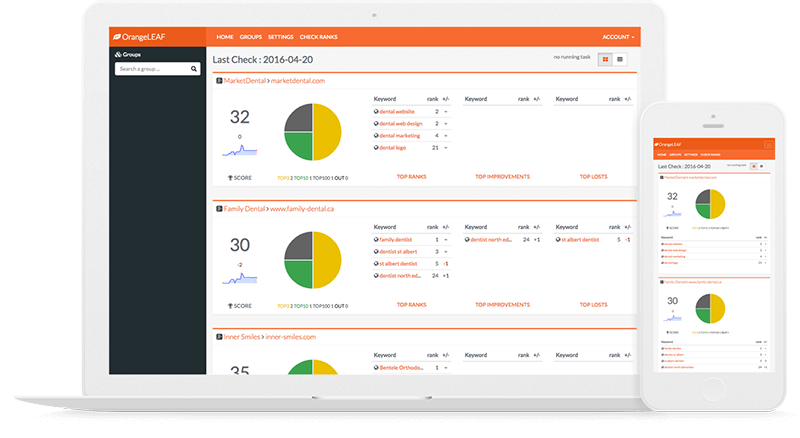 Are You Interested?
Sign Up to our Monthly SEO and we will take care of your online marketing strategy;
Log into our application and keep a close eye on your keywords and on your position daily in various search engines like Google. The results are displayed with a nice chart rendering;
Get to know more about your prospective patients and their behaviour on your website:

Where they came from (referrers);
How often they visit your website or a specific page;
Which pages are most popular;
Which marketing campaigns have been successful.