Dental Waiting Room TV
Patients spend on average 15 minutes in the waiting room before they can proceed for their dental treatment. This absolutely valuable time that can be used to promote information about dental procedures or new treatment offers to the patient! A flat screen TV is the perfect choice for this purpose because the content can easily be exchanged and the full attention of the patient is caught by the screen immediately.
How does it work?

Plug in and play
Get started in 3 easy steps:
Plug our HDMI stick into any HDTV;
Connect it to Wi-Fi; *
Watch our cast from your smartphone, tablet, laptop or PC to your TV.
---
What is included?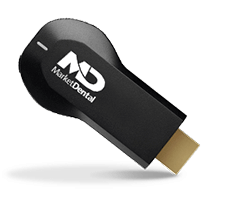 HDMI stick for your TV;
Customizable for your practice:

Your dental practice logo;
Match practice brand identity.

Social media feeds (Twitter, Facebook);
Run your own promotions;
Before and after photos;
Date and time;
Local weather;
Headline News;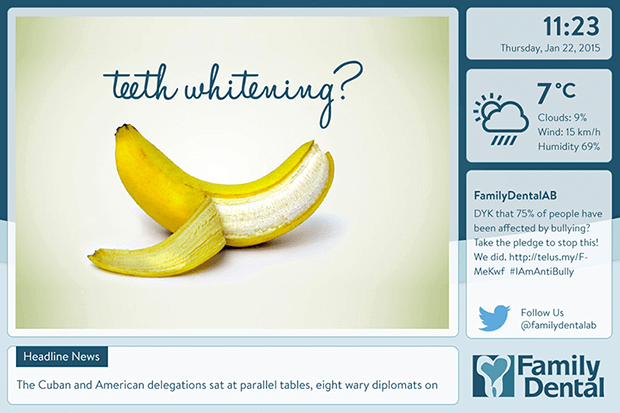 ---
FAQ
What type of equipment is necessary in order to run your streaming service and do you provide this type of equipment?
We will provide you with an HDMI stick, all you need is a TV with HDMI port, WiFi connection and a computer, tablet or phone connected to the same WiFi network
What is the cost of the initial start-up? What, if any, are the costs associated with ongoing use of your streaming service?
$500 setup fee this will cover the branding customization, the HDMI stick and the shipping and $50 per month for ongoing service
What is your cancellation policy?
Month to month, you can cancel at any time
Are we able to customize the videos streamed or does your service only allow for the use of videos already provided with your service?
We only stream your own videos or ads customized for your practice.
---