5 beautifully designed dental websites
Posted by

Anum on Thu, 31 May 2018
Custom dental website, dental marketing and SEO for dentists and dental professionals

---
Lets look at our top 5 latest beautifully designed dental websites!
As a dental office, you need a well designed website that will not only be helpful to your current patients if they need some information, but will also introduce your dental practice to new patients. Therefore, not only should it be easy to navigate, but it also needs good content and resources accessible by patients.
At the same time, it is also important to consider how Google and other search engines are rating websites, and follow their best practices so your website is shown often, and in higher search engine ranks. Responsive design is the newest web based technology these days, where there is only one version of the website which adjusts itself to fit onto any screen size. No need to have separate mobile versions anymore!
At MarketDental, we create such up-to-date with technology custom dental websites that are sure to be a great resource for your patients. Check out these 5 beautifully made dental websites!
1. Colourful and vibrant website for poppdentistry.ca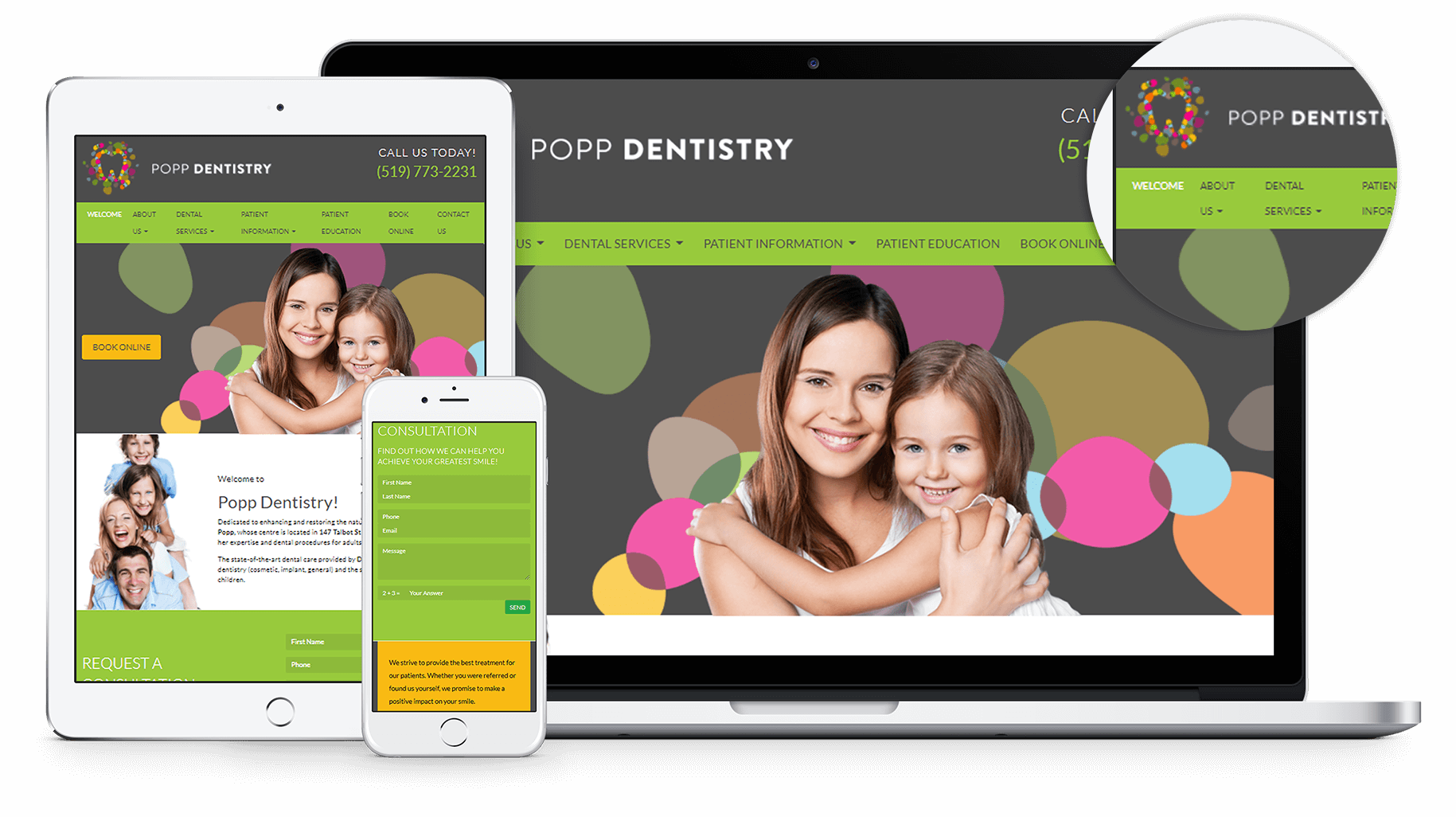 2. A very unique website look with black and white photos for winstonsalemperio.com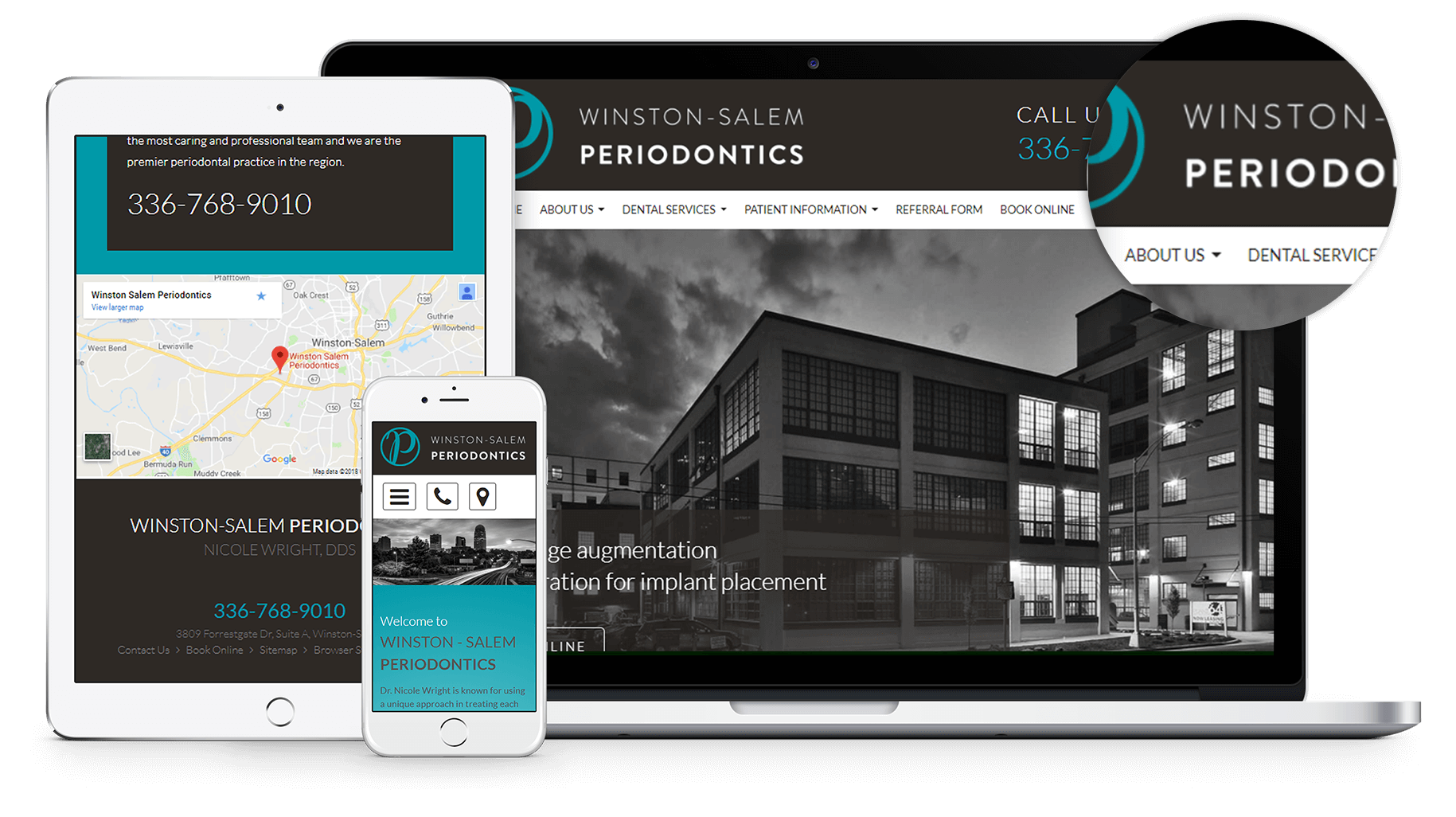 3. A simple one-page website with all the info you need for edgedental.ca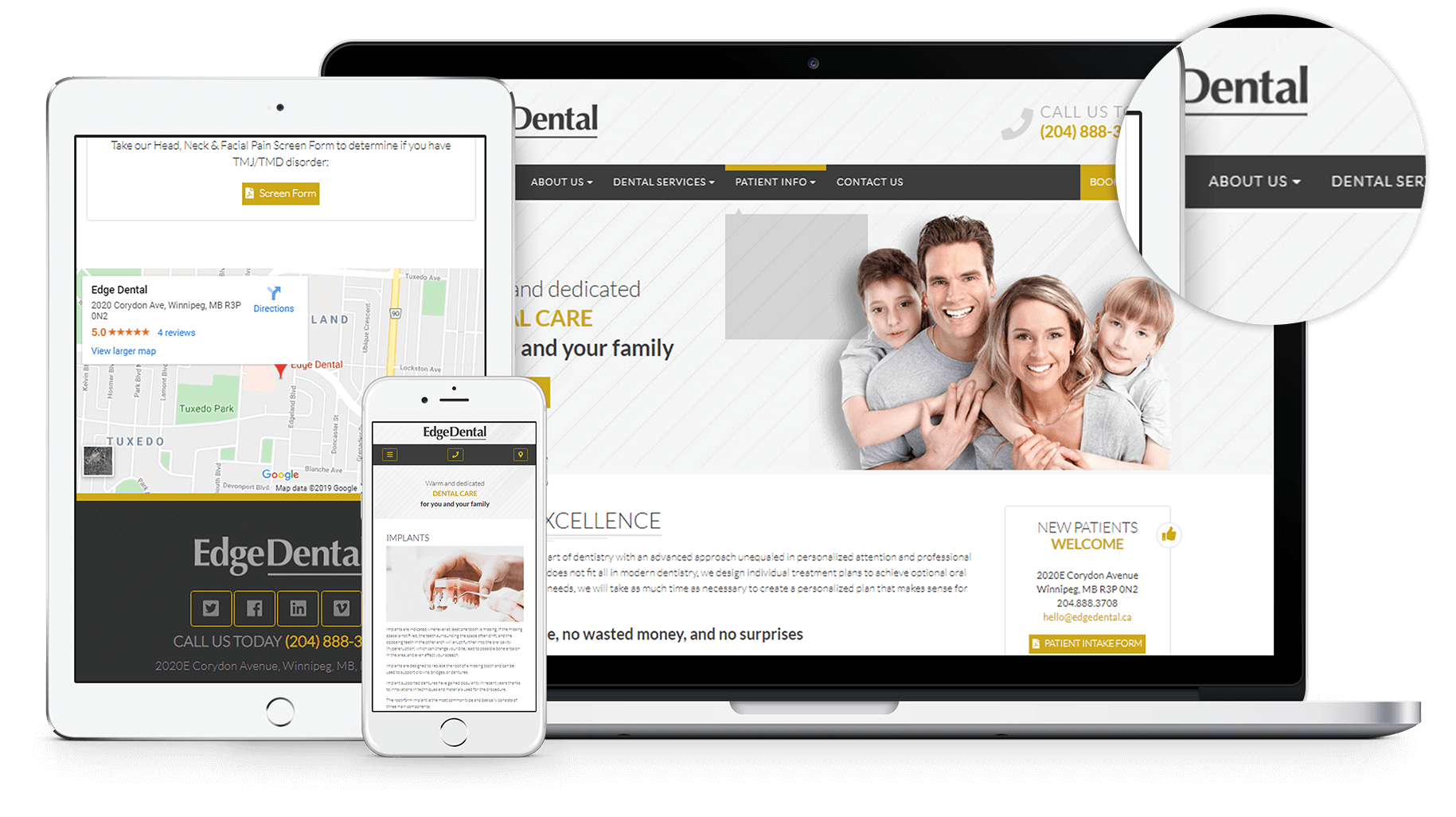 4. Animated banner on the homepage is a main feature for family-dental.ca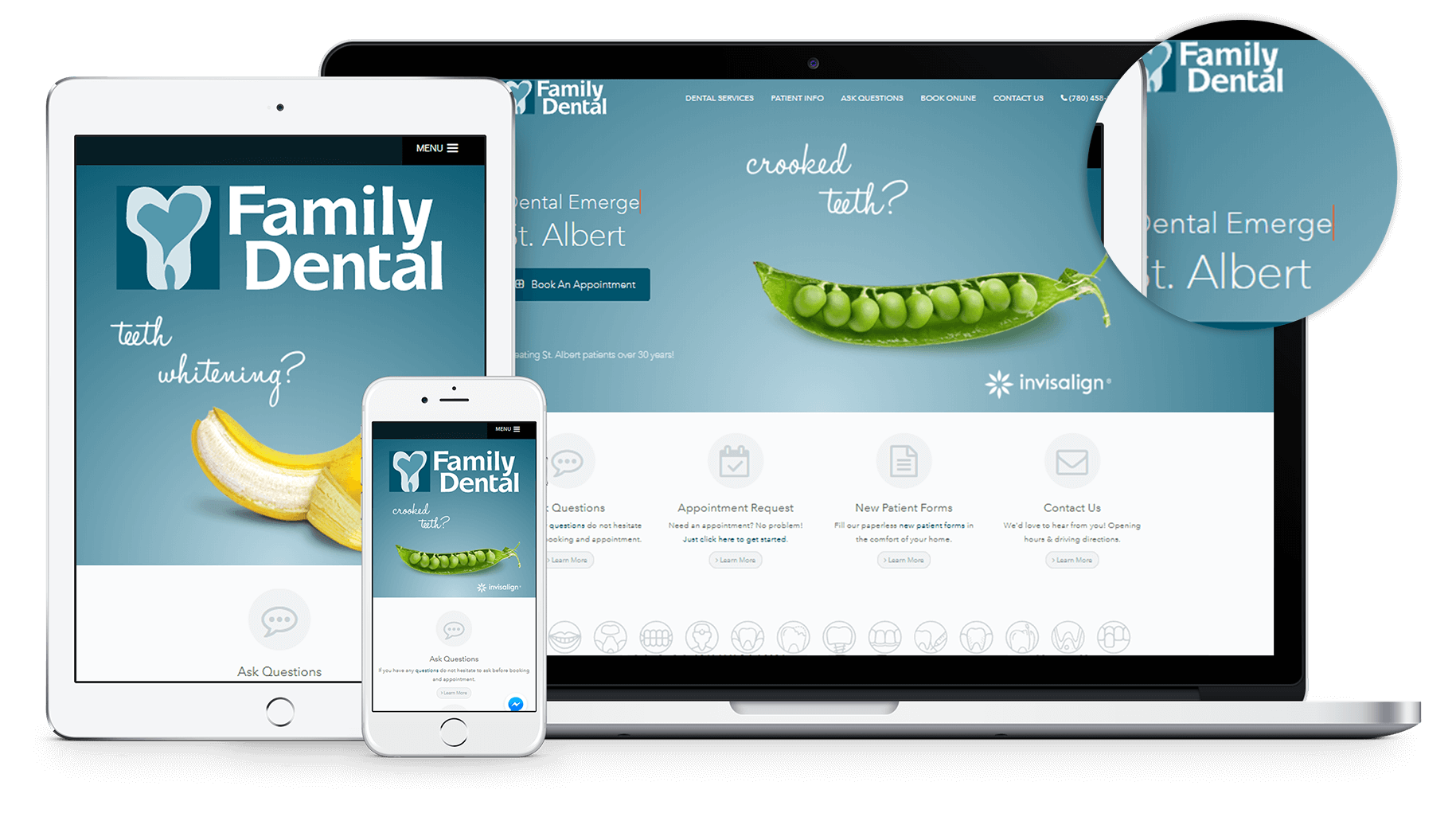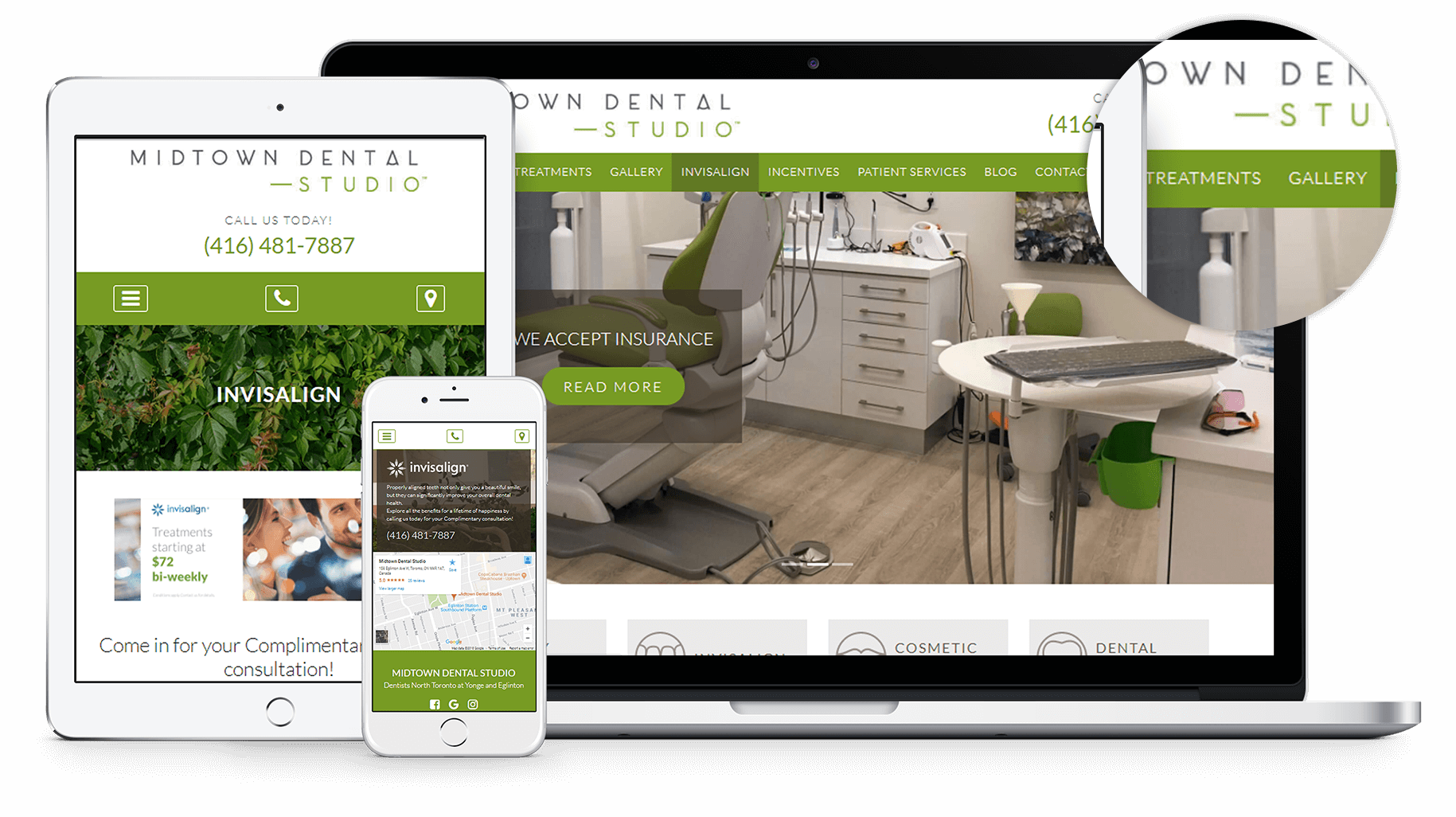 dental website