How to Set Up Email on Thunderbird (mt1)
https://marketdental.com/ Posted by Anum on Mon, 11 Jun 2018
The information below will help you configure and set up emails on your Thunderbird Mac OS (mt1)

---
* Please replace "domain.com" with your domain name.
1. Launch Thunderbird.
2. From the top menu, choose File > New > Mail Account: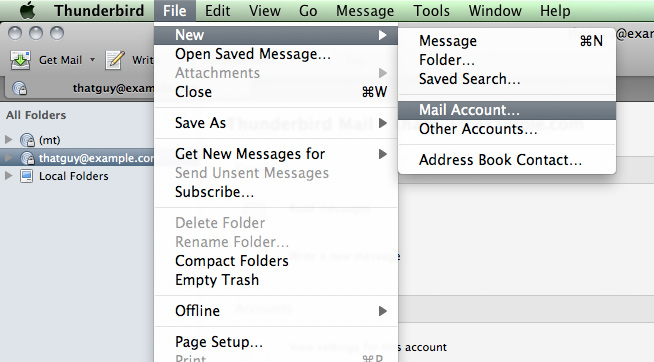 3. This will open a new window where you enter your email information.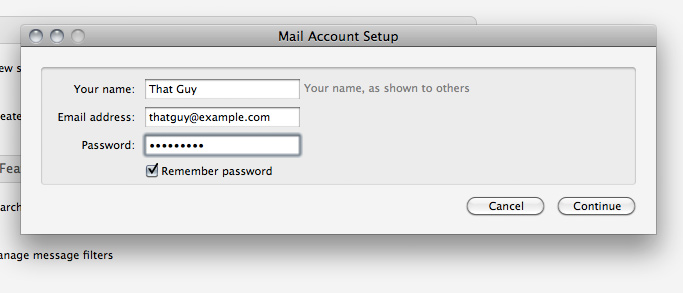 4. Thunderbird will attempt to find your incoming and outgoing mail server information. Thunderbird should automatically configure your account for you. If not, proceed to the next section. If you experience difficulty with automatic setup, follow these instructions to manually configure Thunderbird.
Use the following server settings when prompted to enter.
Incoming mail POP/IMAP: cyyl-b6wy.accessdomain.com
Outgoing mail SMTP: cyyl-b6wy.accessdomain.com
Port Number (POP): 110 or 995
Port Number (IMAP): 143 or 993
Port Number (SMTP): 25 or 587 or 465
* SSL Ports (recommended)
Click on Stop.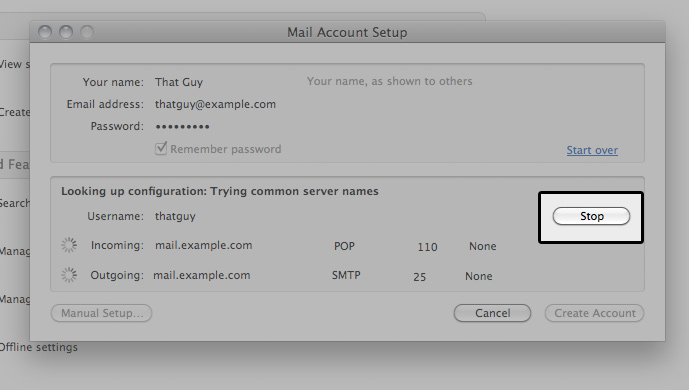 6. Next, click on Manual Setup to enter the correct account information.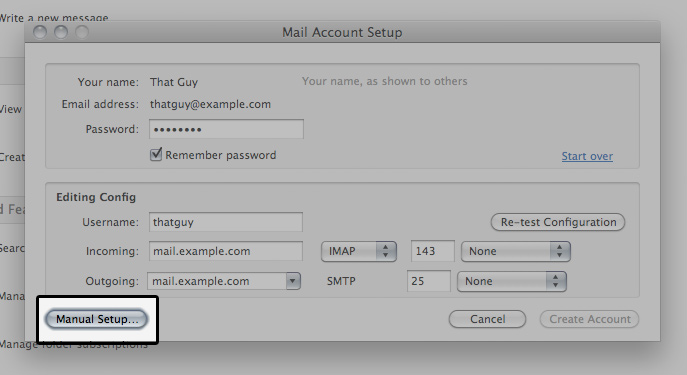 7. This opens a new window for your server settings. If it's not already selected, click on Server Settings. We will use this page to setup your incoming mail server. For Server Name, type in your "email access domain". Under Security Settings, choose SSL/TSL for Connection security. Also, make sure your User Name is your full email address.
Confirm your settings with this example.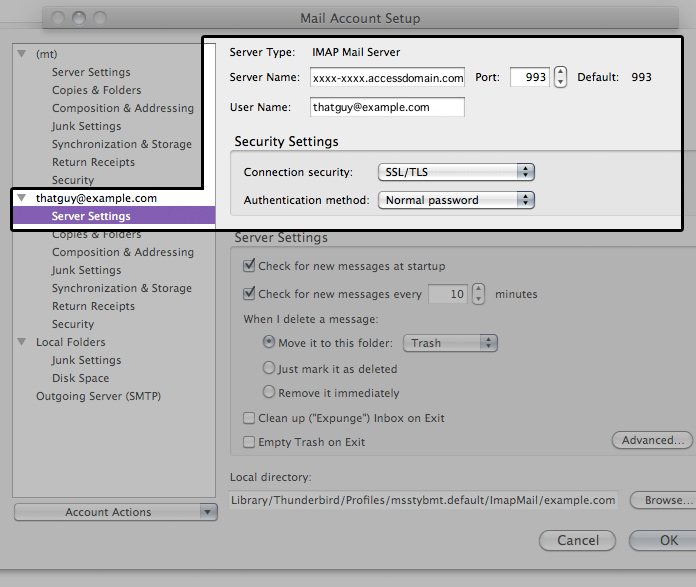 8. Now, let's move on to your Outgoing Server (SMTP) settings. Choose the outgoing server which Thunderbird created for this account, and click on the Edit... button.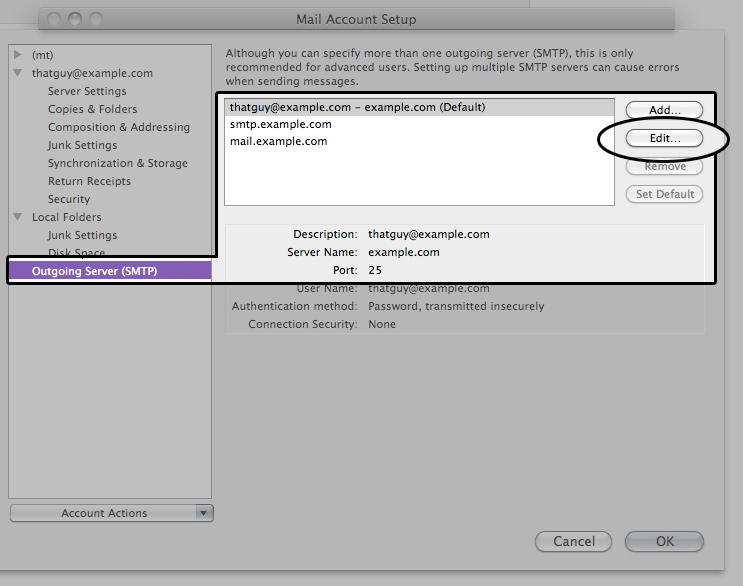 For Connection security, select SSL/TLS. Under Security and Authentication, make sure that Authentication method is Normal password. Your User Name should be the full email address. Now, go ahead and click OK to return to the main settings page. Then click OK again to return to Thunderbird's main window.
9. Next, click on Get Mail from top menu.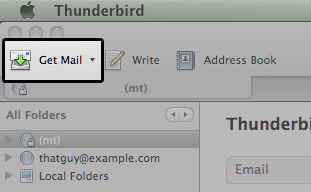 dental website