Presenting Avery Dental's New Website!
Posted by

Kevin on Tue, 14 Sep 2021
Custom dental website, dental marketing and SEO for dentists and dental professionals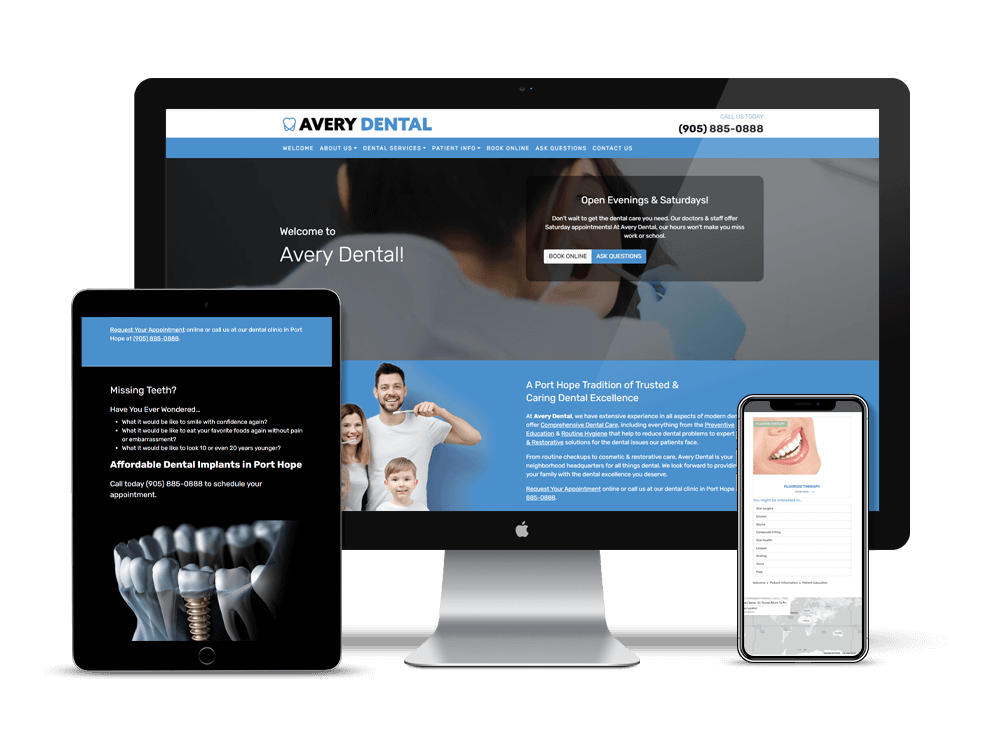 ---
We are excited to show you our latest website for Avery Dental!
Avery Dental is a dental practice located in Port Hope, Ontario, and features a cozy dental team to fit your general dentistry needs! A nice, relaxed website for a homely practice!
Avery Dental's new website includes a lot of great features, such as Simple Navigation, Online Booking, dedicated webpages for their dental services, and SEO content. To help their patients streamline their visit to Avery Dental, we have also included online forms through our SignForms service. All of these online features are optimized to be usable on any device. No matter if it's Mobile, Tablet, or Desktop, patients of Avery Dental will be able to use the site or online forms without any hassle. Patients can also leave a review from their website.
Avery Dental is full of friendly and helpful staff, which we demonstrate with their new website. Patients are able to contact them, book online, or leave a review.
Does your dental practice need a new website, logo, or help with your marketing? We can help!
dental website